ThalesNano's 20-year anniversary
This year we celebrate our 20-year anniversary
We are both proud and feel honored to be able to share this long, 20-year journey with you, since the company was founded in 2002, in Budapest, Hungary.
A lot of years have passed, and we are still driven by our vision to bring flow chemistry into the daily work practice of every chemistry laboratory.
We are happy to see you share our passion for flow chemistry.
The H-Cube®
Our first instrument on the market, the H-Cube® continuous flow hydrogenation reactor was launched in 2004.
The instrument was ground-breaking with its innovative hydrogen generator coupled with the advantages of flow chemistry technology. It has received the R&D Top 100 Award in 2005 and is used in hundreds of laboratories globally. During the recent years, the H-Cube® has become the new industry standard for hydrogenation.
The capabilities and advantages of the system were quickly recognized, the technology was adapted in 20 of top 20 pharmaceutical companies by the year 2008. We were honored to deliver the 500th H-Cube® in 2010 to the Beijing Institute of Technology.
In response to market needs, ThalesNano has developed new continuous flow reactors to cover an extended chemical space in terms of both pressure and temperature. Fun fact: during all these years, 9 different H-Cube® models have been developed – can you name them all?
Nowadays, the company has the widest portfolio of laboratory-scale instruments for pharmaceutical, biotechnology, fine chemical, flavor and fragrance, agrochemical, and petrochemical markets, as well as for academic research groups and education.
We are happy to be here with you and for you
Currently, more than 1800 of our instruments are used worldwide. On our ongoing mission to make flow chemistry the part of the daily laboratory routine, we have always put a great emphasis to support scientific collaborations and education. One of our first instruments, the H-Cube® Tutor was the first continuous flow hydrogenation reactor dedicated to teach the basics of flow chemistry to newcomers and students.
Knowledge should be accessible to everyone. This is why we offer not just the intruments, but our 20-year expertise for the customers, and we are grateful when they share their successes and chemical results in many-many scientific publications. It always brings us joy to see the counter of publications going up (it is over 900 now!).
And here we are now
In the recent years, our new developments were recognized by the R&D Top 100 Award Committee, awarding the H-Genie® hydrogen generator in 2019, and the PhotoCube™ photoreactor in 2021.
The H-Genie® is the only lab hydrogen generator capable of reaching 100 bar (1450 psi) from water without a compressor using a patented technology, developed in collaboration with the University of Szeged. The combination of the H-Genie® with the Phoenix™ Flow Reactor offers unparalleled hydrogenation synthesis, scale-up, or catalyst testing capabilities.
The PhotoCube™ won the award because it's the first batch and flow-based bench top multi-wavelength instrument available in the market for advanced photochemical applications. Various configurations can be applied to a diverse set of batch and flow photochemical reactions. Options for multicolor and UV LEDs enable you to apply up to 7 wavelengths, in addition to white, even simultaneously.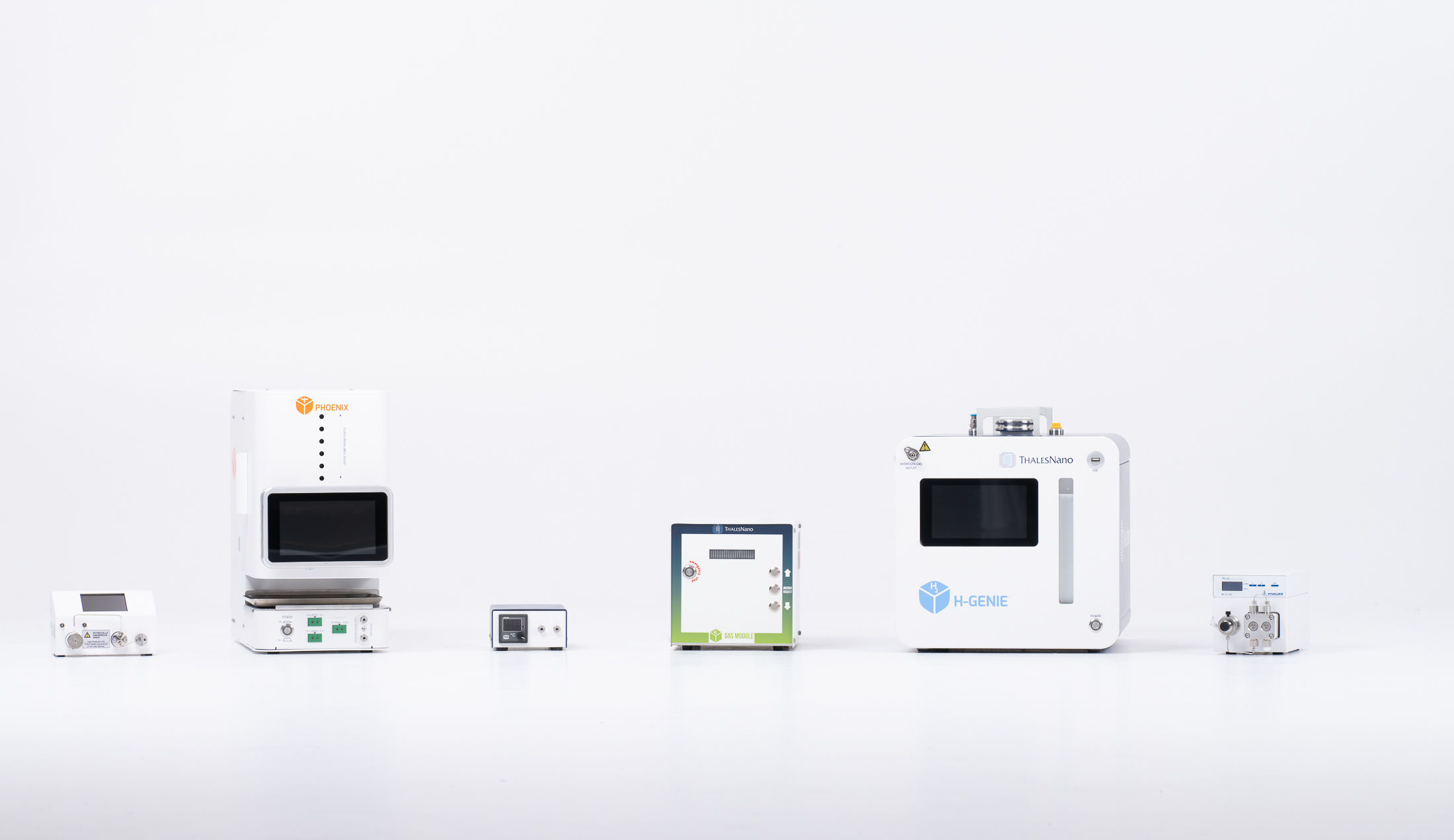 It would not be possible without you
We would like to thank for our customers and all our colleges for their continuous support during these years. We would not be here without you.