CatCart® Packer
Fill your own CatCarts®
The CatCart® Packer enables the users to pack their own catalysts and reagents into cartridges and screen them for rapid reaction optimization. In addition to speed, the instrument will allow users to explore how their current chemistry and processes can benefit by using flow reactors.
Simple: get your own CatCarts® in two steps
Safe: the CatCart® Packer is equipped with a water trap and a filter to catch any waste catalyst, preventing it from dispersing in the laboratory environment or catch on fire if it is pyrophoric.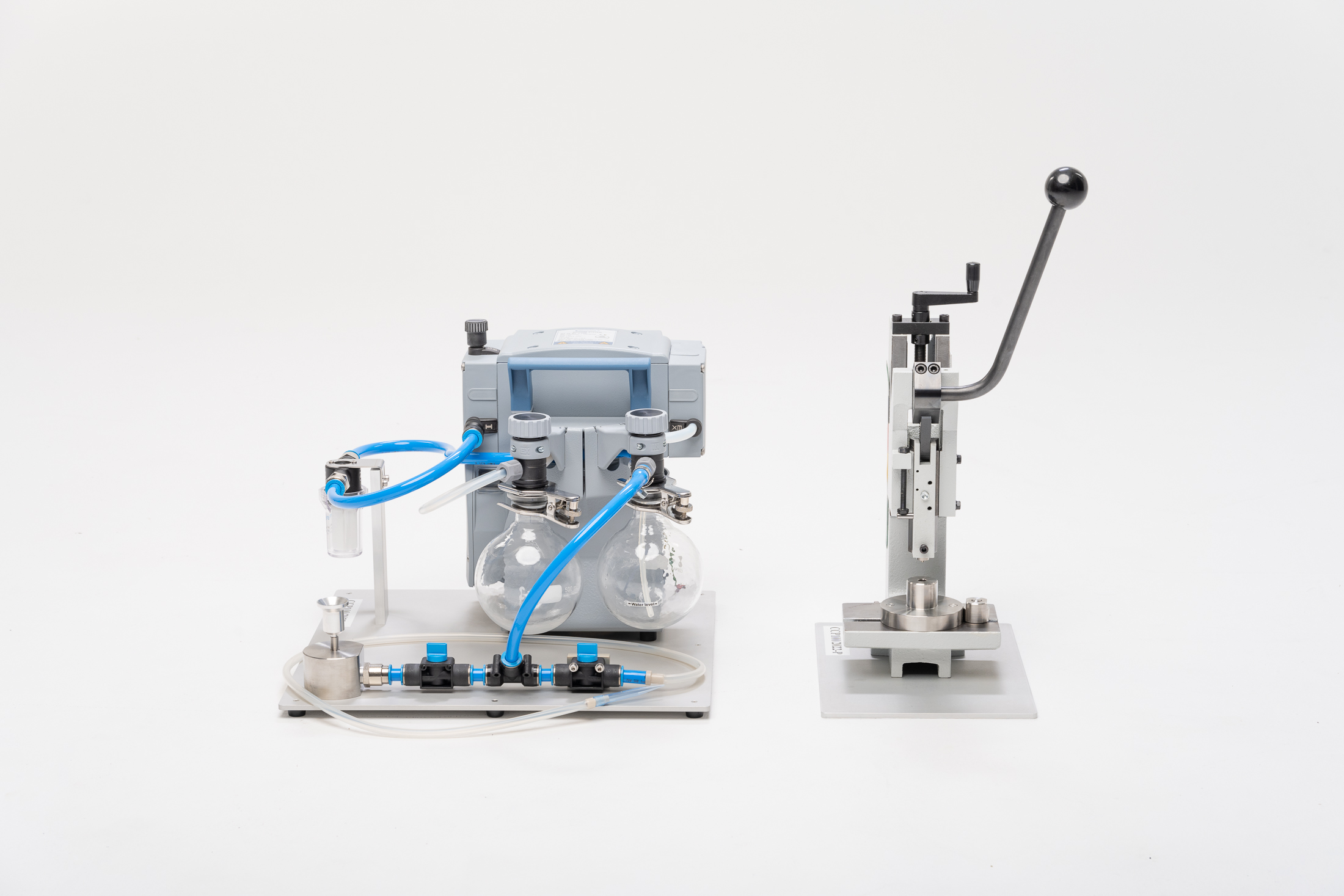 How does it work?
The system has three main components:
The vacuum system
The mechanical press
The CatCart® filter and sealing system
The vacuum system holds the empty CatCart® column in place while vacuum is applied at the bottom end of it to draw catalyst into the cartridge. Once the right amount of catalyst is placed inside the column, it should be sealed with the CatCart® filter and sealing system and sealed securely using the mechanical press.
The filter and sealing system
The CatCart® filter and sealing system is made of the following components:
Thin carbon filled PTFE ring
316 Stainless steel filter x'
PTFE membrane
Long carbon filled PTFE sealing tube
30 or 70 mm CatCart® (empty) with one end sealed with 8 µm filter – The cartridge is sealed at one end, allowing the user to fill the cartridge with catalyst or reagent.
CatCart® filter and sealing package for 8 µm filter – Allows the user to seal the open end of the cartridge. The filter parts come in packs of 10.