Service and maintenance
To provide the best performance of your instruments
We can provide our services for your H-Cube®, H-Cube Pro™, H-Cube Mini Plus™, Phoenix Flow Reactor™, Gas Module™ or IceCube™ upon your preferences, for Preventive Maintenance or fully comprehensive post-warranty support, Service Plus. Our team of service engineers is always at your service. Feel free to ask questions or share your eventual request with them!
The available service packages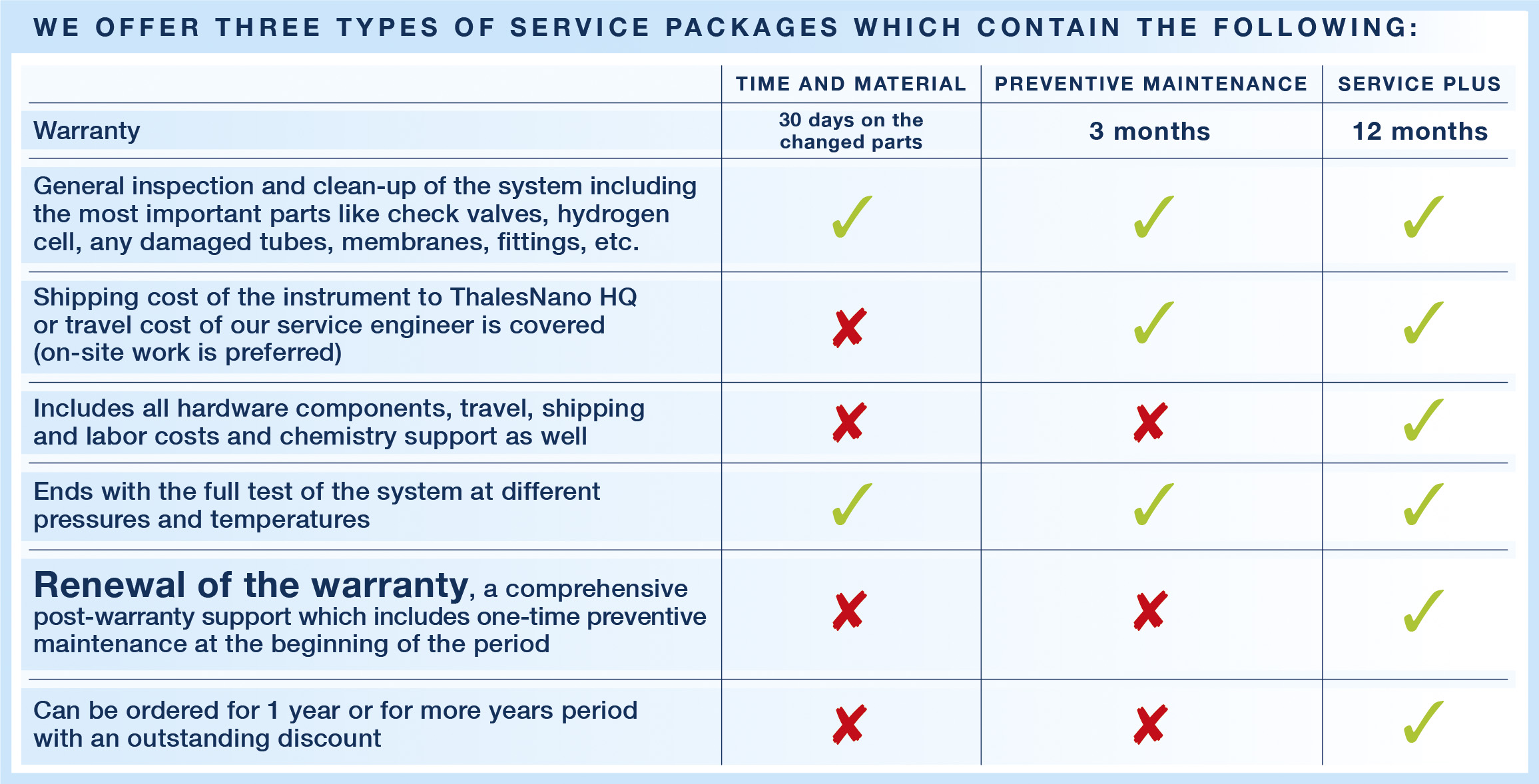 Our more than 15 years of outstanding flow chemistry experience can provide the in-depth insight to help with all of your application needs. Do not hesitate to contact our service team!
North America
Alan Boyle
Director of Operations and Service
E-mail: alan.boyle@thalesnano.com
Service line: +1 215 534 3365
Service line is working: from 8 am to 6 pm EST