H-Cube® Pro Hastelloy
Continuous flow hydrogenation reactor for advanced chemistry
On-demand hydrogen generation and high chemical resistance
The H-Cube® Hastelloy Pro hydrogenation flow reactor is designed to extend the available reaction space of its renowned stainless steel counterpart, the H-Cube® Pro. All wetted parts are made from Hastelloy C for improved chemical resistance. With the H-Cube® Pro Hastelloy, working with corrosive reagents becomes as easy as any other reaction with the H-Cube® product family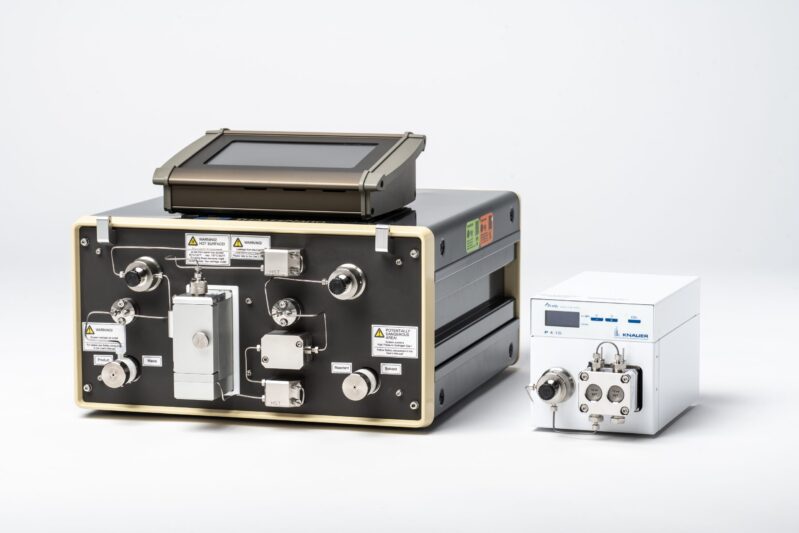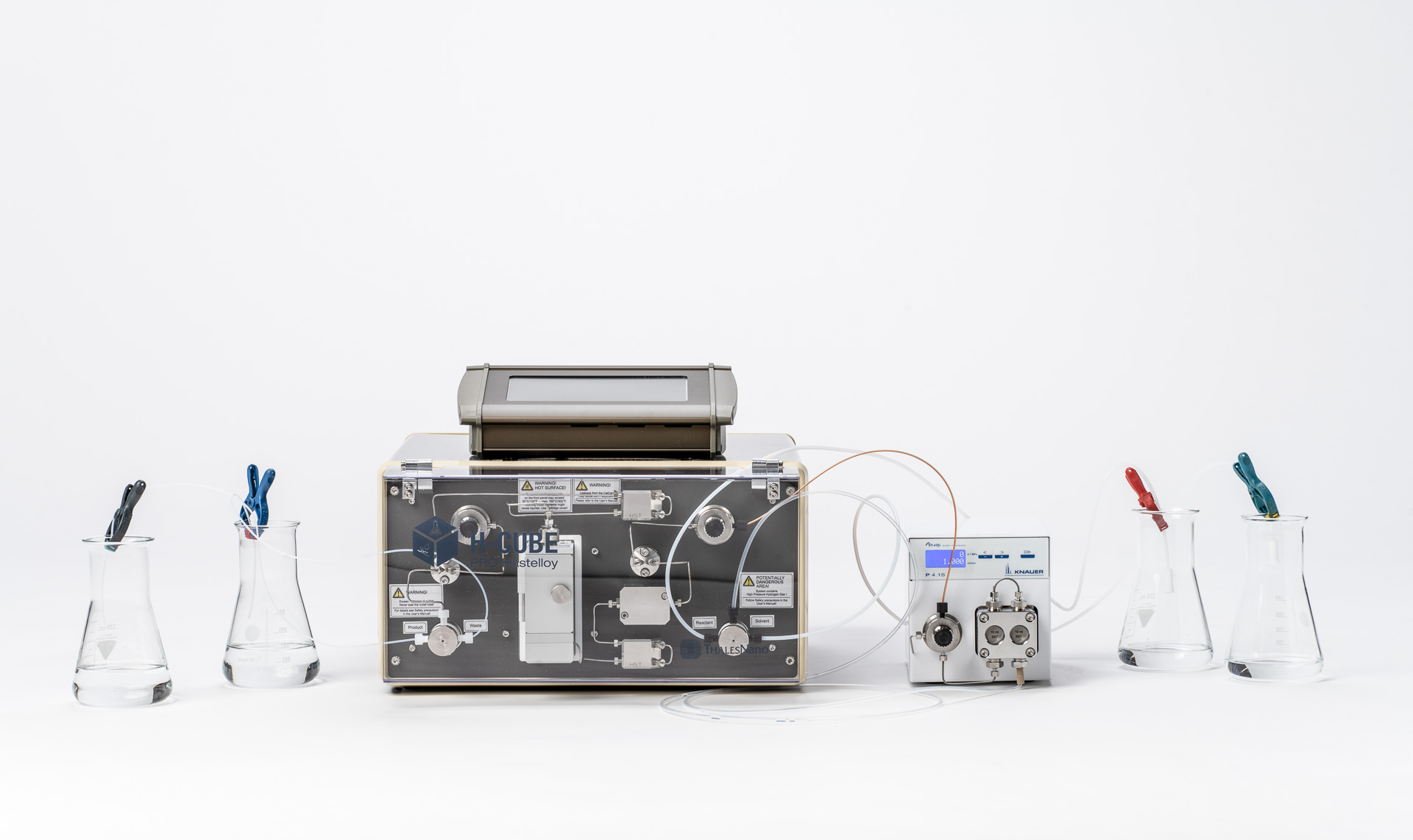 Features of the H-Cube Pro Hastelloy
Hastelloy C pump head
Hastelloy C tubing
Hastelloy C CatCart® columns with a wide range of heterogeneous catalysts
No need for hydrogen cylinders, as hydrogen is generated on-demand by the system from water
Wide temperature range (10-150°C)
Wide pressure range (from atmospheric pressure to 100 bar)
No catalyst handling with pre-filled CatCarts®
High throughput
Great reaction control
How does the H-Cube Pro Hastelloy work?
Hydrogen is generated by the electrolysis of water inside the system.
The microHPLC pump delivers pure solvent into the system, where it is mixed with hydrogen using a mixing valve.
The gas-liquid mixture progresses into the reaction zone where the system controls to the user defined reaction conditions (pressure, temperature, and flow rate).
Once the desired parameters are achieved and the reaction zone achieves stablity, the feed can be switched from the solvent to the reactant solution.
The reaction mixture passes through a CatCart® (a pre-packed column containing solid catalyst), where the reaction takes place. The product leaves the CatCart®, but the catalyst is retained.
The product is collected in the collection vial.
Reactions from milligrams to grams can be performed.
Applicable corrosive reagents
Mineral acids and bases
Strong oxidizers (such as ferric and cupric chlorides)
Nitric, formic and acetic acids, acetic anhydride
Wet chlorine
Sea water and brine solutions
Hypochlorite and chlorine dioxide solutions
System specifications of the H-Cube Pro Hastelloy
Technical data
Temperature range
From 10 to 150°C
Pressure range
Atmospheric pressure to 100 bar
Liquid flow rate
0.1 – 3 mL/min
Optimal liquid flow rates
0.5 – 2 mL/min
Maximum hydrogen production rate
60 Nml/min (in 100% Bub. Det. Mode)
Required water specifications
Deionized water with recommended conductivity of 14 MΏcm
Dimensions
Height: 40 cm (15.75") (including touch screen); width: 37 cm (14.6"); depth: 51 cm (20.1")
Weight
23 kg (46.3 lbs)/td>

Power requirements
115-230 VAC; 5A/115 VAC; 2.5A/230 VAC; 47-63 Hz, 300 W
Water reservoir capacity
300 mL/td>

Do you have questions?
Reach out to us at any time and experience fast and efficient support tailored to your specific needs.